Tuesday's Favorite Things
Here are a few of my favorite things:
1. Glee ~ With the excepting of Will Schuster rapping.
2. Blog Frog ~
The Skip to My Lou Community
is awesome. I totally love it and feel like it might just take over my current farmville addiction (My farm will just have to suffer, but you can't eat computer generated broccoli anyway so the family will get over it).
3. LeeLou Blogs ~ Don't you just love the blog design. It was free. I mean I changed it slightly and will make a few more changes in the future (just the header I need to make it bigger. I have been looking for a free three column blogger template for ever and I am just so happy and in love with this one.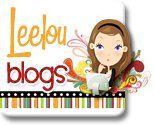 What are your favorite things? Do share because I care (talk about cheesy).
Till Next Post,